BIT invites students from across India and abroad to experience the essence of a complete education. Regardless of religion, race, ethnicity, gender, or colour, we accept all those who come to learn, share their views, develop new ideas and imbibe knowledge to make our world a better place to live. BIT does not accept any capitation fee or demand donations. Admissions are strictly based on the merit of the students and their ability to demonstrate academic excellence, a well-rounded personality, extra-curricular interests, and a commitment to social causes while being conscious of the environment around them. Students with 10+2 or its equivalent qualification, with a minimum average of 45% marks in Physics & Mathematics and one of the following subjects – Chemistry/ Biotechnology/ Computer Science/ Biology are eligible to apply. For applicants belonging to SC/ST/OBC of Karnataka State the minimum average is 40%.
Note: Eligibility will be as per University Norms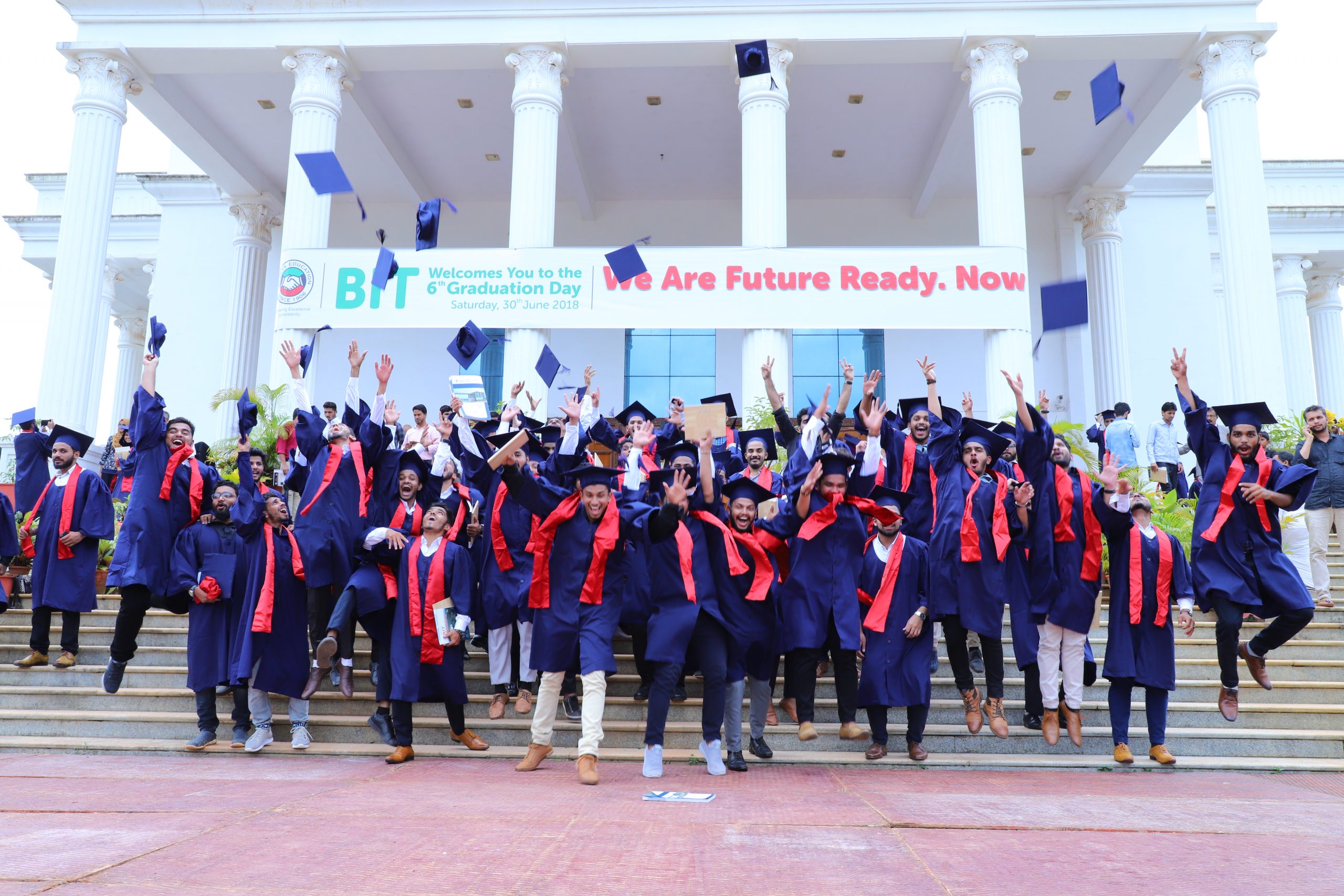 BIT offers up to 100% concession in fees to deserving students. These include students who are economically deprived and those who excel in sports, NCC, NSS and other extracurricular activities. Meritorious students will also be eligible for suitable scholarships. Those with CET rankings less than 1000 will be provided with 100% exemption from fees while those with rankings less than 5000 will be eligible for concessions of up to 50% in fees. BIT also conducts its own talent hunt tests wherein students meeting the specified qualification are offered fee concessions. BIT also encourages and gives active help to its students to apply and process applications to various scholarship schemes of the Government and other sponsoring agencies
Download the Application from the below "DOWNLOADS" section.
Fill in the required information in the application
Scan the filled application along with the required documents attached.
Once you are shortlisted, you will receive a unique code in your mail ID.
Enter the code in the payment form to complete your fee payment.